Join us!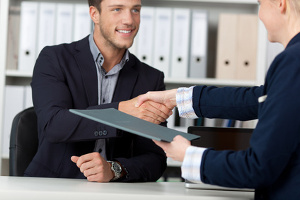 CAREER IN AKLEGAL
AKLEGAL actively supports talented graduates of law faculties and legal apprentices that stand out for their knowledge in various areas of the law, knowledge of foreign languages, personality and excellent manners in their pursuit of professional experience.
If you meet the requirements we have set and you are interested in joining our team, please send your application (an up-to-date CV and a covering letter in Polish and in English) to: office@aklegal.pl
Basic requirements:
minimum 2 years of professional experience
average grade in your studies / apprenticeship – minimum 4.71
fluency in at least two foreign languages
good communication skills
availability
ability to work in a team
excellent manners
RECRUITMENT STANDARDS
The recruitment process consists of two stages. Its double-stage nature allows us to find out more about the expectations and potential of the Applicants. On the other hand, it allows the Applicants to get to know better our firm and the rules we apply in our work.
Stage          I
Each recruitment process starts with an Applicant's sending a complete application in Polish and in English. The application should include a CV with a photograph, a covering letter and the clause concerning personal data with the Applicant's hand-written signature. From all the applications, we choose those that to the greatest extent correspond to the profile of the vacancy and meet our expectations and we invite their authors to an interview.
Stage          II
The second stage of the recruitment process is an interview with the Applicant. At this stage, we may subject the Applicant to a test of competence, knowledge and foreign languages.
***
Having analysed all the stages of the recruitment process, we make a decision about making an offer of cooperation to selected Applicants.